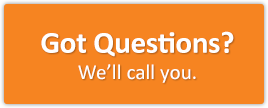 Buying a house can feel overwhelming. But it doesn't have to. That's because we promise to guide you every step of the way and help you get the house you want while saving you more money.
We offer a variety of home loan products to choose from including balloon & fixed rate mortgages, land loans and home equity line of credit and others.
Pre-qualify for your home loan. Shop knowing exactly what you can afford – and be ready to make an offer when you find the right home.
Apply for the loan. Fill out this fast form to have a mortgage expert contact you to start the application process or give us a call at (800) 798-2328 ext. 159.
Refinance your current home loan. Save money by refinancing your current mortgage. Just email our mortgage department with information on your current loan and we'll give you a custom rate quote.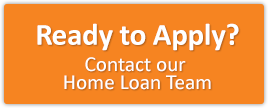 Home equity line of credit. This is a revolving loan with a variable rate. Like a traditional home equity loan, a line of credit taps into the equity in your home, but can be used on an ongoing basis. If you're wanting to make continuous upgrades to your home, especially over a long period of time, a Home Equity Line of Credit (HELOC) is a more efficient way of managing your home's equity. You can also apply for the money available when you need it for financial emergencies.
Go to main navigation